Land of the giants. Home of the slabs. Backyard of the bayou.
Join us in December for a rootin' tootin' good time on the bayou of Louisiana chasing large, aggressive, and eager bull redfish. The fall and winter months are the best time to find the big fish feeding on baitfish. Sight casting to 20 and 30-pounders is not for the faint of heart. 9 and 10-weight rods, hefty reels and strong backing is a must for these fish.
We arrive in New Orleans with time to take in the atmosphere and work our way to the bayou. The next 3 days are fishing only days, ending each day on a fantastic riverboat basecamp for drinks, meals, and breakfast the next morning before embarking on your trip with your fishing guide. Each captain will take 2 anglers to a pre-agreed to destination to find the fish of a lifetime. Lunch, beverages, and photographs by your captain are standard on each trip. How tired your arm gets is completely up to you.
We finish with 1 evening exploring New Orleans, enjoying classic and modern cajun cuisine at Antoine's - New Orleans' oldest restaurant, and impromptu visits to staples on Bourbon & Frenchman Streets enjoying jazz and the nightlife of The Big Easy, finishing our trip trying to eat our weight in beignets at Cafe Du Monde.
Dates - December 16-20, 2019
Capacity - 7 anglers + 1 host
2019 Cost - $2,350 (double occupancy)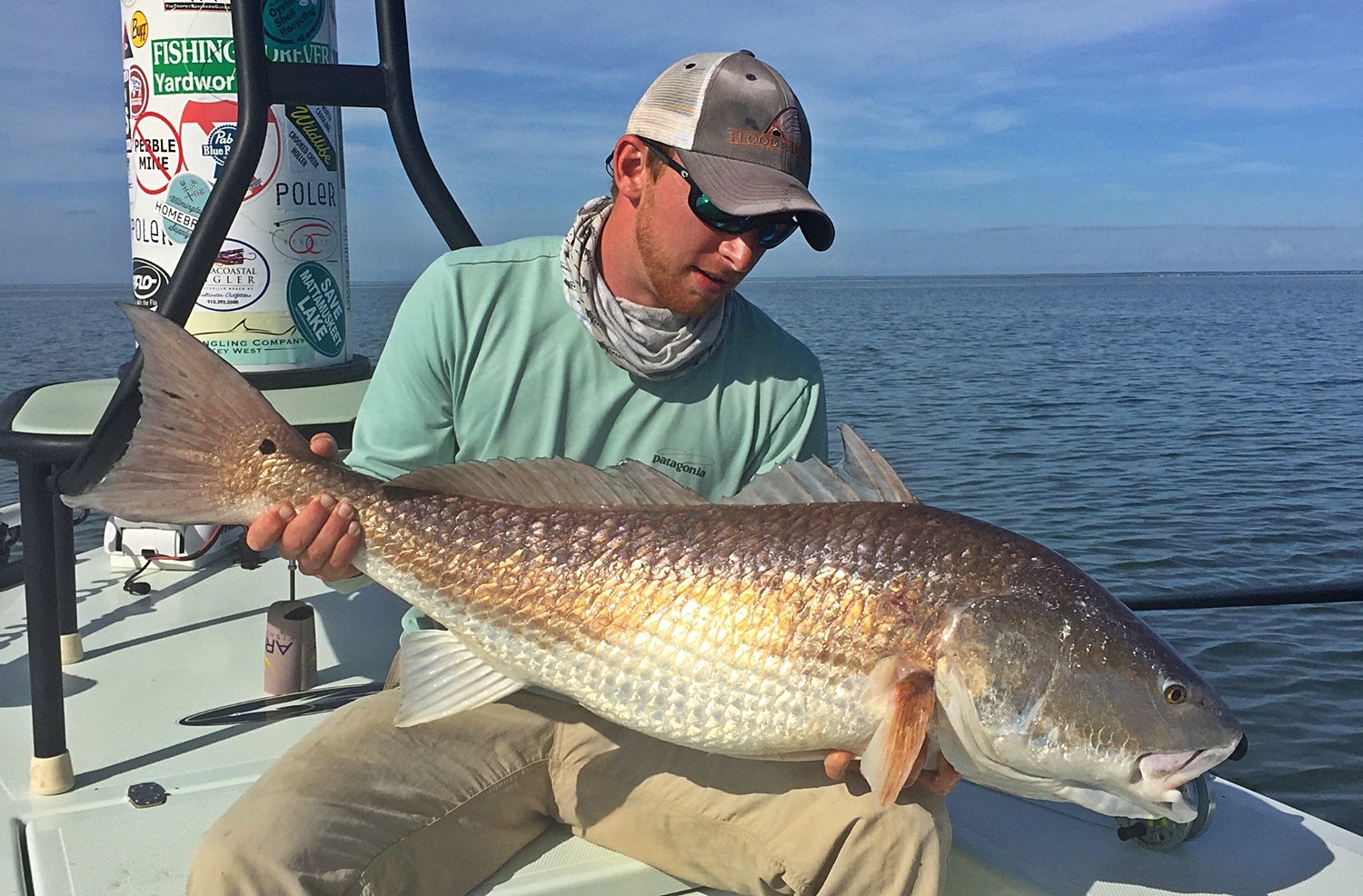 U.S. Coast Guard Licensed & Insured
Captain Allen is a full time fly and light tackle fishing guide in NC specializing in shallow water sightfishing. Although NC offers year round opportunities for redfish, for the last 5 years Allen has been traveling to Louisiana to spend the winter months targeting the giant adult redfish that invade the marsh each fall.
The LA marsh is a vast complex of bays, ponds, and creeks that offers endless opportunities for redfish, black drum, sheepshead, and speckled trout. It truly is the best inshore fishery in the US.
If you're interested, please e-mail us for details.